Landmark Entertainment Group as a service provider can conceive, design, produce your project through completion. We have an experienced staff of accomplished show and attraction design and idea guys, architects, engineers, creative writers, creative directors, project managers, lighting designers, sound designers, graphic designers and more. Working with our clients to fully understand the process we use to create fantastic and successful projects.
Every project starts first with Phase I: Concept Design, then continues into Phase II: Design Development (Schematic Design & Detailed Design), and then finishes with Phase III: Construction & Production. We provide turnkey services, meaning that we can take your project from an idea, and bring it to a reality, all within our services. Our innovative design and successful projects is why we are the leading Experience Entertainment design company throughout the world.
We begin with deep discovery into the complexities and objectives of each project. By targeting our initial creative approach, we ensure that our creative solutions remain laser-focused on delivering a meaningful and memorable guest experience without sacrificing our client's business objectives.
Deliverables:
a. Project Initiation & Kick-Off Meeting
b. Concept Creation
c. Economic Feasibility Planning
d. Mid-point Review
e. Master Plan
f. Media Presentation
g. Final Presentation
PHASE 2: Design Development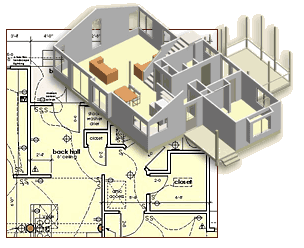 1. SCHEMATIC DESIGN
Once design direction is set, our team of industry experts works to craft several deliverables (including master planning, show design, project programming, media concepts, budget and schedule) that effectively bring our clients' vision to life. We believe that our clients have the very best understanding of their specific needs and challenges. Our job is to apply our international entertainment experience to create unparalleled design solutions for those challenges. To that end, our work product is iterative and interactive. Our bilingual staff helps ensure that open, two-way dialogue with our clients results in project solutions that are squarely aligned with our clients' vision.
Deliverables:
a. Show Design
b. Technical Design
c. Architectural Design
d. Study Model
e. Schematic Design
f. Design Development
g. Art Director's Model
h. Mock-Ups (Proof of Technical & Art Direction)
i. Final Presentation
2. DETAILED DESIGN
After a concept is selected, we focus our efforts on design development, applying the very best minds in the industry to address every intricate detail and nuance required to turn concept into reality. Leveraging a team of themed entertainment pioneers and emerging talent, we are able to anticipate, identify and overcome virtually any design challenge that may arise.During this project phase, we not only address architecture and engineering challenges but also technical design, art and show direction. Area development and construction drawings are also created during this stage.
PHASE 3: Construction & Production
Deliverables:
a. Bid Packages
b. Construction Drawings
c. Field Supervision
d. Installation Supervision
e. Art Direction
Armed with a well crafted concept and full design package, we work with the very best fabricators, production experts, installation professionals and operations leaders to make certain that the creative and operational intent of the project is carried through from concept to opening day. Because we understand and are well practiced in the challenges of doing business in China, we deploy a combined team of American and Chinese professionals to supervise this phase of the project. This ensures that we deliver a high quality of entertainment content while foregoing budget overruns that could potentially arise as a result of a language barrier.
Landmark is poised and prepared to work on any single phase of a project or, as we prefer, as a turnkey provider. Managing a project through its entire lifecycle — from concept to completion— allows us to act as steadfast advocates for our clients' vision, working tirelessly to make certain that every element of the project works in support of our client's original intent.
As the leisure market continues to expand throughout China, we hope that you will consider engaging in our proven process to create a project that's much more than just an attraction…we hope you will make it something Landmark.
PHASE 4: Entertainment Production & Total Project integration
Once the design is complete the Landmark Producer's Group produces the entertainment software and hardware. This is done as the facilities are being built on site. The Producer's Group consists of producers, directors, production managers, filmmakers, composers and technical directors. Landmark Producers Group understands how an attraction is brought to life once the design is complete. This division is responsible for the total integration of all show systems into the show & attraction buildings.
Deliverables:
a. Producer Services
b. Show Directors
c. Lighting Directors
d. Audio Design Directors
e. Show Control & Programming Directors
f. Procurement Supervision
Installation, Programming & Training
Once the facility is completed, installation and programming begins. Landmark's team of producers, directors, programmers and technical directors oversee every aspect of this effort. This includes theming, interior design, special effects, lighting, audio, show control and live stage production.
Landmark's on-site team is there through opening day and thereafter for as long as needed, providing a smooth transition from design and production to daily operations.
In over 35 countries on 5 continents, Landmark has designed and supervised construction of unique new theme parks and attraction of every kind. Landmark has pioneered new technologies for entertainment real estate development that has set new standards of excellence for the industry. No other company provides the kind of hands-on leadership that Landmark is long known for providing. Thank you for providing Landmark with an opportunity to turn your dream into a reality; a new entertainment destination.